How the public feel about the latest restrictions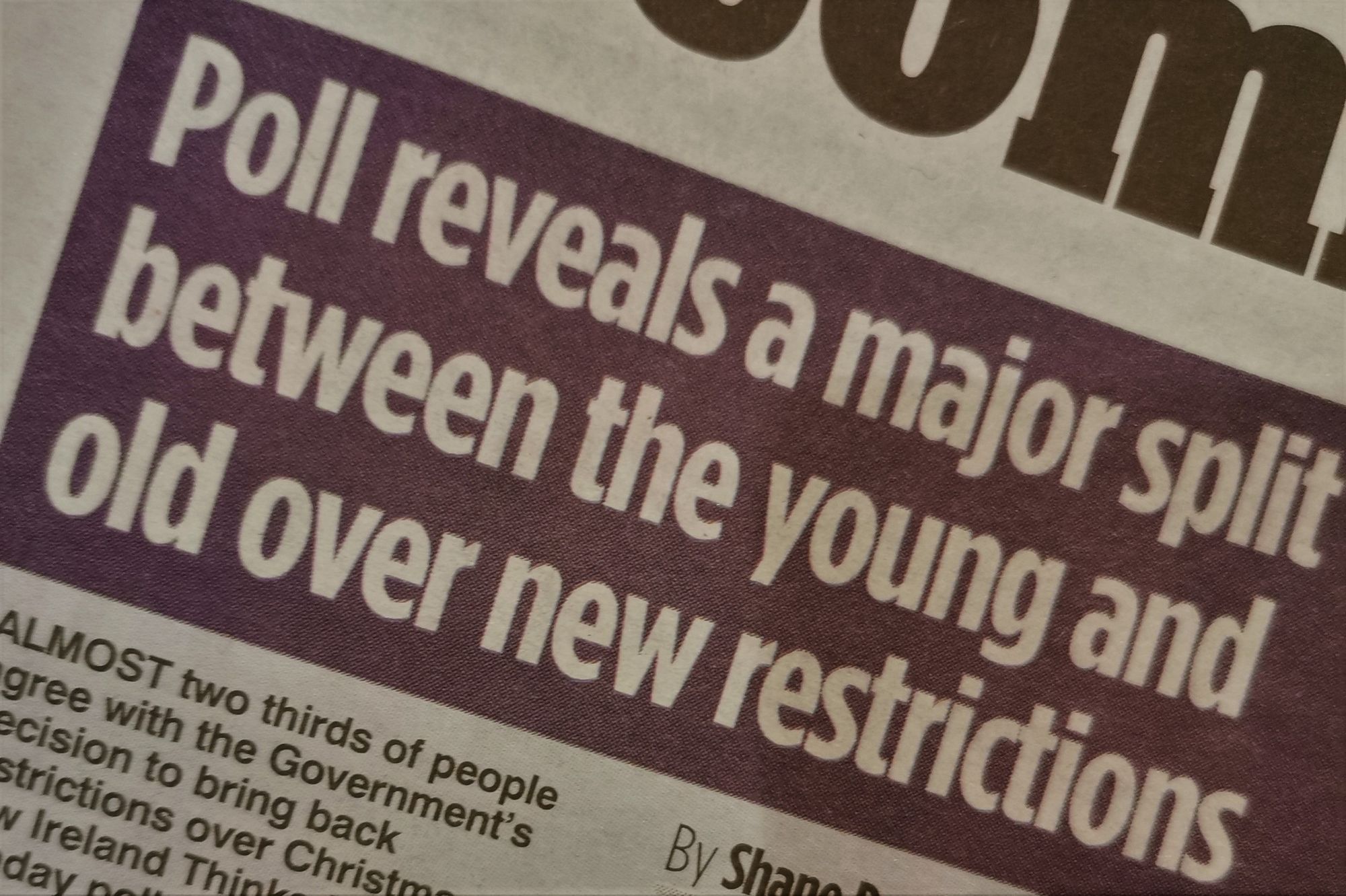 On Friday the government announced a series of restrictions aimed once again to curb the rise in the number of cases of Covid-19 in Ireland.
In response to this announcement Ireland Thinks conducted an opinion poll that evening to test whether the public agreed with these new measures or otherwise. The main features of the measures were outlined: nightclubs to close, stricter social distancing in bars and restaurants, and limits on the number of houses that could meet in a single house.
The results, as given below, show support for the new measures to be at 65%. This rises to 71% for those living in Connacht-Ulster, to 86% for those aged over 65, and to 87% for supporters of Fianna Fáil. Those in opposition to the measures amount to a not-insignificant 30% of the population. This rises to 35% among those living in Dublin, to 46% among supporters of Sinn Féin and to 50% and 56% of 25-34 year olds and 18-24 year olds respectively. These results are given below.